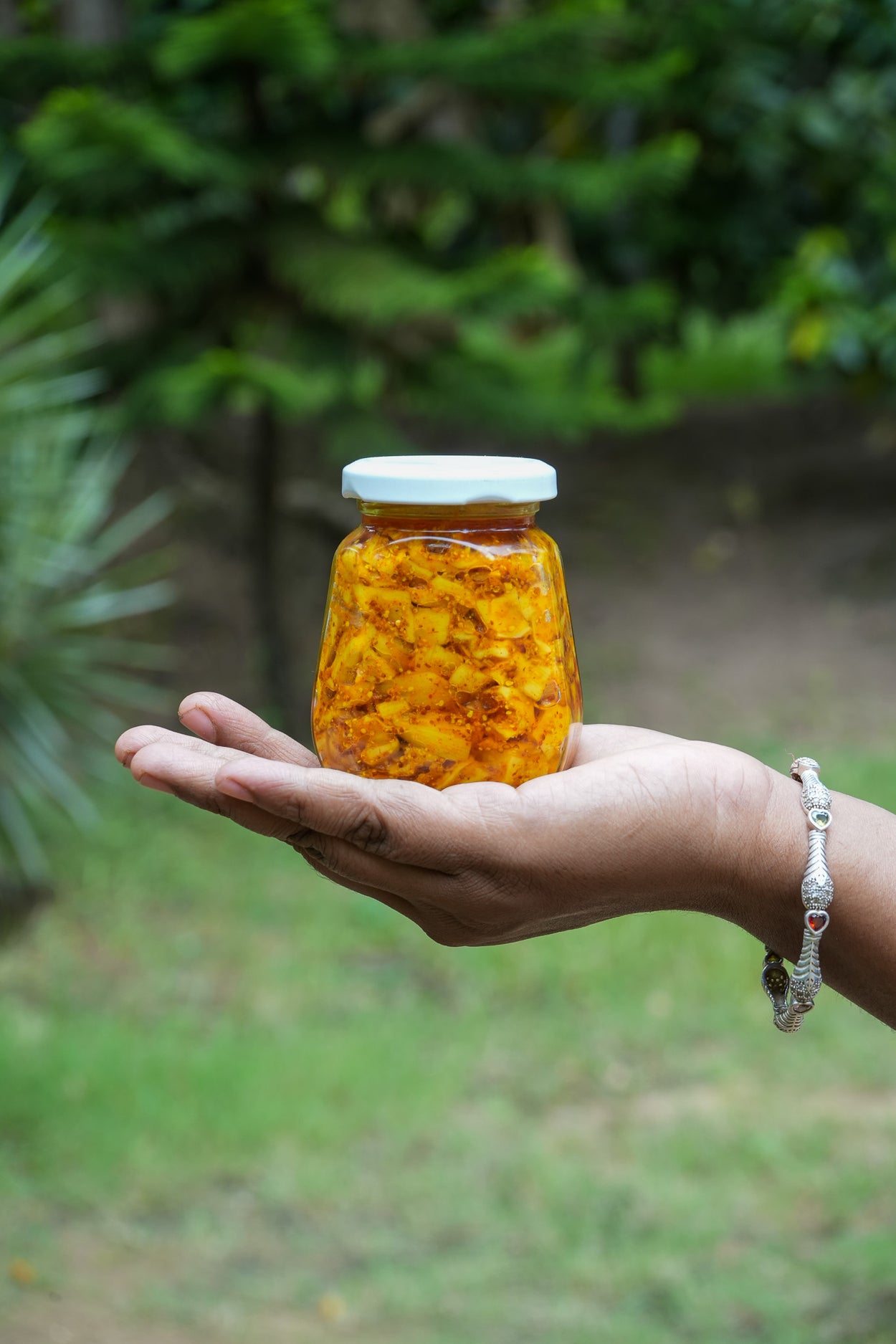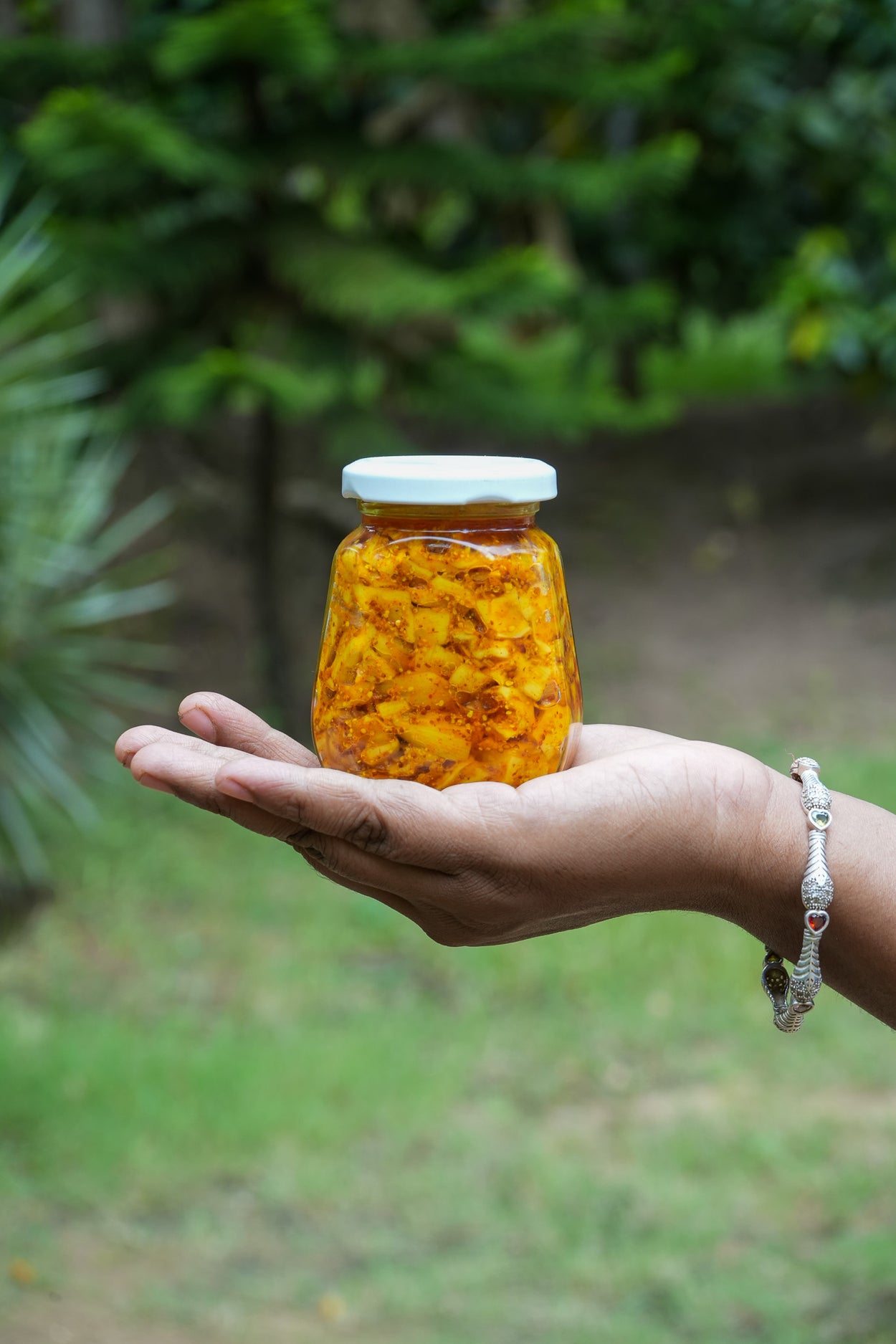 Velanga Orchard
Mango Pickle
The recipe is an amalgamation of mango pickle recipes from Madhya Pradesh, Uttar Pradesh & Bihar in North India and the use of sesame oil is inspired from pickles in Andhra Pradesh.
Its sour & mildly spiced. And the not so fibrous totapuri mango has its own sweetness and softness. Spices like mustard give this a nice flavour kick while fennel gives it a freshness and sesame oil local to this region give it a nutty flavour. 
Ingredients - Farm fresh Raw Totapuri Mangoes fermented and pickled in mustard seeds, red chilli powder, turmeric, fennel, sesame seed oil.
Quantity - 300gms
Shipping -
This product is for sale only in Bangalore.
Once you purchase this product, you will receive a confirmation mail. Please check social/promotions/spam in case you don't receive. Otherwise contact us at velangaorchard@gmail.com
Delivery date - Keep 10 days in mind. After you place your order, we'll let you know our next visit to Bangalore for the deliveries. 
Customer will be sending their own delivery partner to us for the pick up. Pick Up Location - Ulsoor
We will contact you on the contact number you provide us with for the pick up address and time.
The customer will bear the delivery charges.