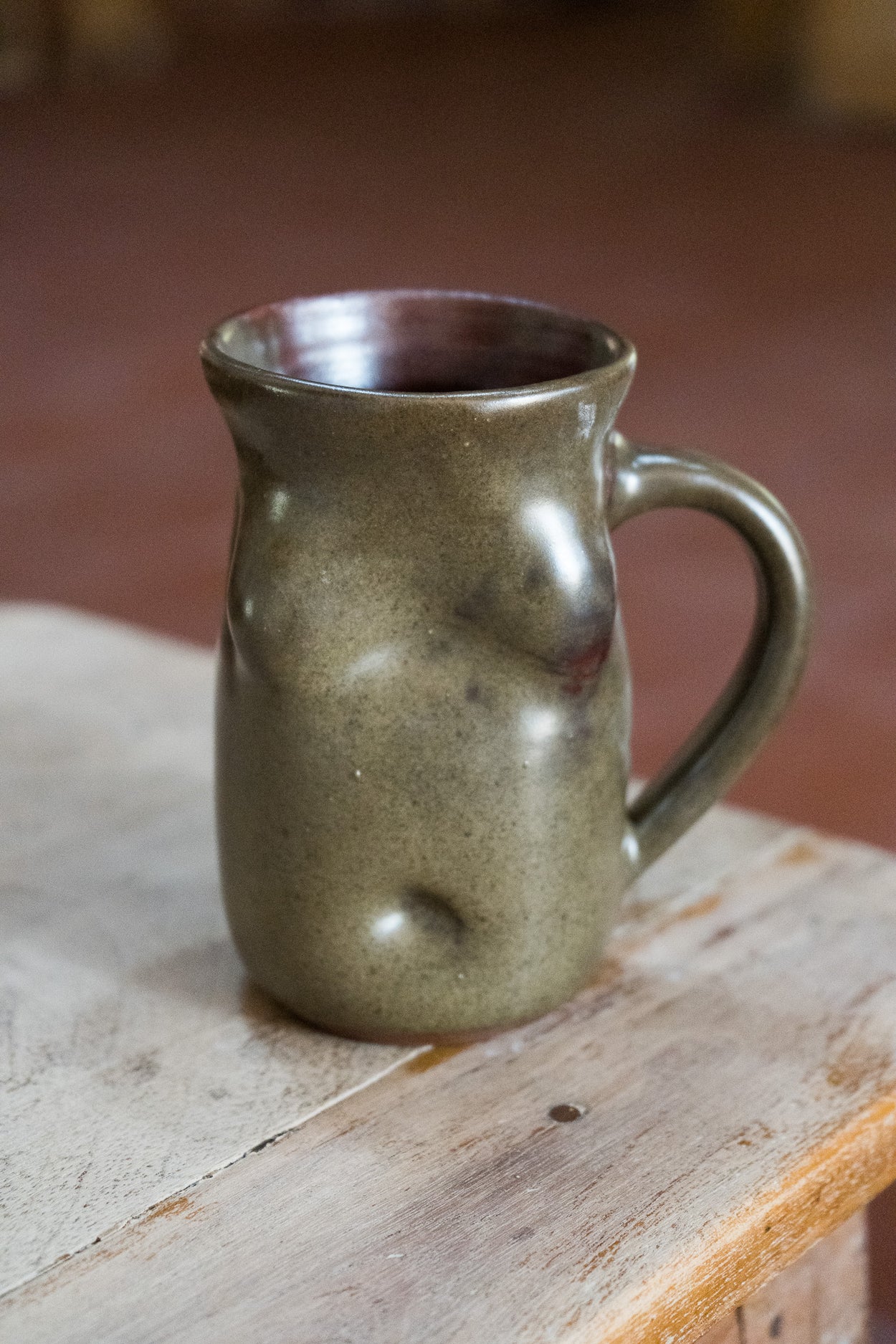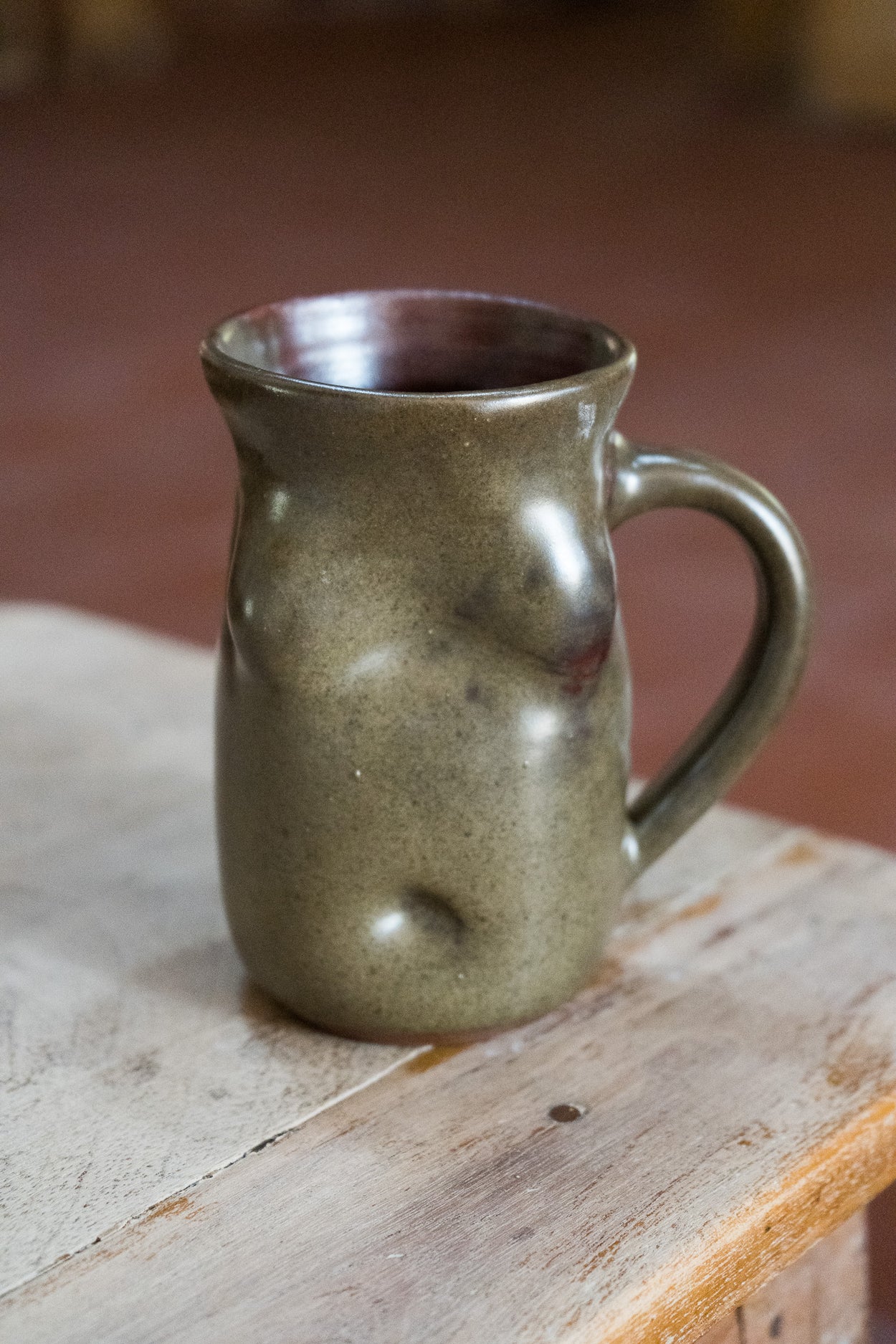 Slow pottery
Defective Boob Mug - Cinnamon
Handmade ceramics made on the potters wheel with Stoneware Clay, high fired at 1220 degrees with food safe glaze. 
Microwave friendly. Dishwasher Friendly. Food Safe.
All products are handcrafted and one of a kind! 
These gorgeous ceramics have small defects. We don't want to discard them as they are perfectly functional, and are selling them at a discount for you to grab them and make your own :)
Please read the product description before buying the product. We have mentioned the type of defect and have also attached a photo of the defect below.
Artist - Nikita Dawar
Material - Stoneware Clay, Food Safe Glaze
Height - Approx 5"
Defect - Surface crack on the handle. 
Shipping information
We are shipping all over India. Your order will reach you with 7-10 days from the order date. It will be dispatched in 3-4 working day from our studio when you will receive the tracking details via email.